Road Closure RN116 - How to get to the Abbey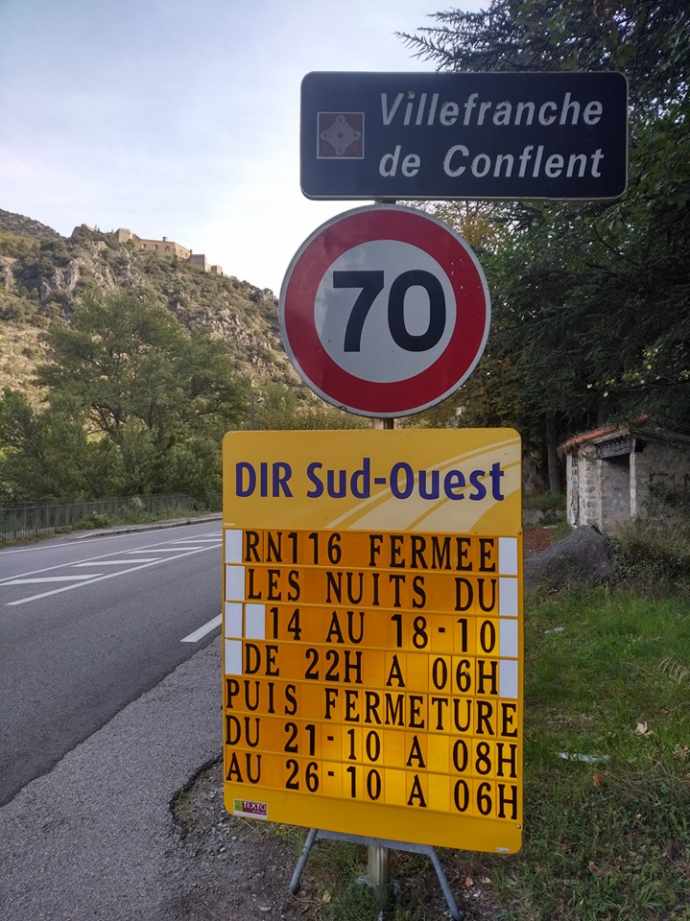 The RN116 will be closed from 21st to 26th October
The Abbey will remain open throughout the period of the roadworks.
From Prades take the D27 following signs for Codalet, Taurinya, Fillols, Vernet les Bains and Casteil. 
La DIRSO vient de communiquer les dates précises de la fermeture de la RN116 en aval de la commune de Villefranche de Conflent.
Une semaine de fermeture complète est prévue du lundi 21 octobre à 8h au samedi 26 octobre à 6h.
Pour préparer les travaux, elle sera précédée de fermetures uniquement de nuit du 14 au 18 octobre, entre 22h et 6h.
Hors des dates de fermeture, le circulation sera régie par un système d'alternat prévu jusqu'au 22 novembre.